Mobile Car Detailing Brisbane
We come to you, anywhere in Greater Brisbane.
Mobile Car Detailing Reviews
Excellent4.9★★★★★ Based on 474 reviews fromGerry K. ★★★★★ Excellent serviceFriendly interactive staffChris H. ★★★★★ Excellent work correcting the paint, applying ceramic coat, glass coating and window tint on my new ranger. I'm glad I came here as I don't think the dealership would have removed all the swirls prior to coating it and all for the same price.Mike F. ★★★★★ Mark and the team did an amazing job on our new Koleos Iconic .. Top quality products, expertly applied .. Highly recommended ..Bency I. ★★★★★ Very professional team..highly recommendedResponse from the ownerHi Bency, thanks for your continued support and great review. We are glad to upkeep our high quality standards over the multiple cars you bring in. Appreciate the great 5 star review and look forward to next time. Regards, Scrubs. Keith B. ★★★★★ Friendly receptionThe car looks like it did when newGreat jobResponse from the ownerHi Keith, appreciate the great review and we are really happy how your Rav4 came up with our in-studio detail we completed. Thanks again for choosing Scrubs and look forward to next time. Regards, Scrubs Rebecca S. ★★★★★ Mark and the team were fantastic! Communicated with me at every step of the way and my car looks incredible! Thanks guys!Response from the ownerHi Rebecca, Great to hear feedback about our communication and our team, Your Black 86 paint need a little bit extra love before our dual layer ceramic coating but boy did the paint pop beatifully. We are stoked that your thrilled with the result, it looked aweome! Thanks again for choosing Scrubs for your new car paint protection. Appreciate the review. Regards, Scrubs Sean L. ★★★★★ Thank you to John for going over and above for our Santa Fe. Customer service is clearly exceptionally important to Scrubs and we appreciate everything you did to get everything right for us. Thank you again. Paige Lumb.Response from the ownerHi Paige, Your more than welcome! I will always try our absolute best to deliver the best possible customer service we can. We always go above and beyond where we can to ensure that when you use our service that we stand by our customers. I appreicate your asistance in helping us get the issue sorted asap. Thanks your great review. Regards Scrus Jeffrey W. ★★★★★ Worth every cent - friendly, efficient - Adam, their mobile detailer arrived exactly on time at my house and proceeded to spend the entire day meticulously cleaning every inch of my Landcruiser that hadn't seen much attention in years. It looks amazing and I wish I had done it more regularly. Will definitely be using them again...!Response from the ownerHi Jeffrey, thanks for your great feedback. Adam is a huge asset to our team and we are thrilled that your happy with our mobile detailing service. We look forward to seeing you again either mobile or in our studio. Regards, Scrubs Kirsten D. ★★★★★ I am very happy with the communication, booking and services of Scrubs. They did a fantastic job on polishing up the car to look brand new inside and out. You can't even tell that I've had two kids under two inside or that we have taken the car camping. We intend on selling our Ford Ranger so we were very please to also recieve professional photography before pick up. I would highly recommend anyone to this business and you can be assured I will be returning again in the future. Thank you Srcubs!Response from the ownerHi Kirsten, appreciate the great feedback on your all day detail and sale photograhy package for your ford ranger. We take pride in restoring cars especially for sale. We are thrilled that your happy with our service and look forward to seeing your again. Not only do we specialise in preparing your car for sale we offer new car protection so we can handle the prep for the car being sold but offer better than delearship protection for the new car. Thanks again for your great review and look forward to next time. Regards, Scrubs Lea M. ★★★★★ I got these guys to do a ceramic coat on our Polo, The service was excellent, communication was great. A simple , no drama experience to get the car a bit of protection..... and the results look great ... would recommend !!Response from the ownerHi Lea, appreciate the great feedback on your ceramic coating package for your Vw Polo in Dark Blue. The Cquartz ceramic protection made your car pop crazy and we are thrilled you're happy with the results. Thanks again for choosing Scrubs and look forward to seeing you next time. Regards, Scrubs
Our Mobile Detailing Service Area
Our expert mobile car detailing comes to you, anywhere in Brisbane.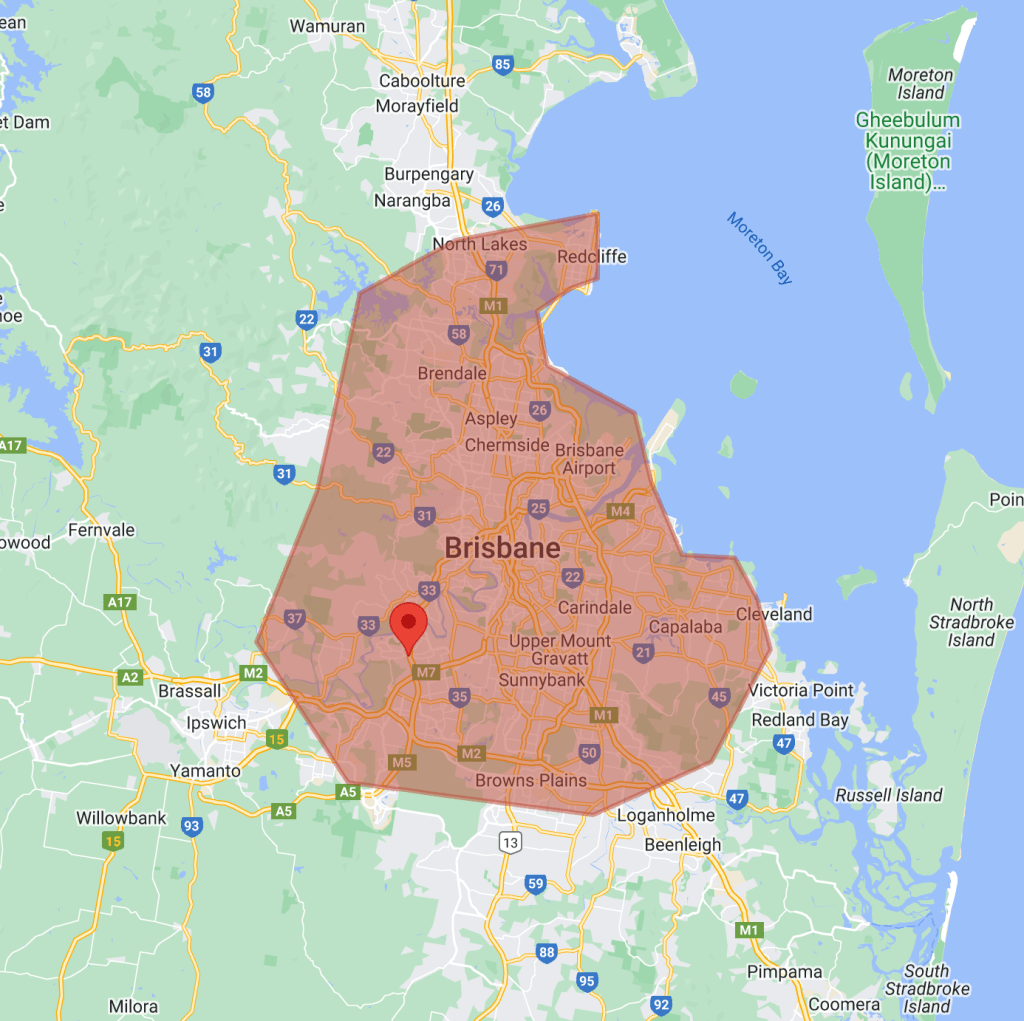 Requirements for mobile detailing
Your location will need to have the following
Select one of our mobile car detailing packages
With a range of car detailing packages to suit your requirements and budget, Scrubs has you covered. 
Look through our packages to see what suits you.
"Price is what you pay, value is what you get."
Brisbane's highest reviewed car detailing.