Damn good car
detailing.
Brisbane's highest reviewed mobile detailing business,
just got better!




Service Rundown
It's only through servicing thousands of customers in South East
Queensland that we've honed our service into what it is today.

Tried and tested.
Over 9 years in business providing top-shelf mobile car detailing, with a 4.9/5 review average online.

Your detail, guaranteed.
We provide a genuine guarantee that you'll receive a damn good car detail. We have built a great reputation and we intend to keep it.

Great Value and Price
Value is what you get and price is what you pay for. Our success is based on providing a high quality service from start to finsh at competitive prices.

Modern payments.
Simple & secure payment with Square. We support




& more.
Our mobile car detailing service.
Scrubs covers all suburbs and regions in
Brisbane and the Gold Coast
A Fully Mobile Service
Fully equipped car detailing vehicles
With specially equipped vehicles that can perform a full range of mobile car detailing services at your home or office, we will work on your car while you get other things done. Leave the cut and polish to us and have a beautifully finished car to drive away.
We carry a comprehensive range of professional products to achieve premium results with no downtime to you.
Are you sick of waiting at overpriced car wash cafes only to be disappointed with the end result? Time poor and can't spare a day without your car?
Brisbane's best detailers
Scrubs has highly skilled detailers who can professionally perform a range of services that will make your car look like new! If you have any troubles with hard core muck on your car, we have a range of services to bring your car up to a professional finish.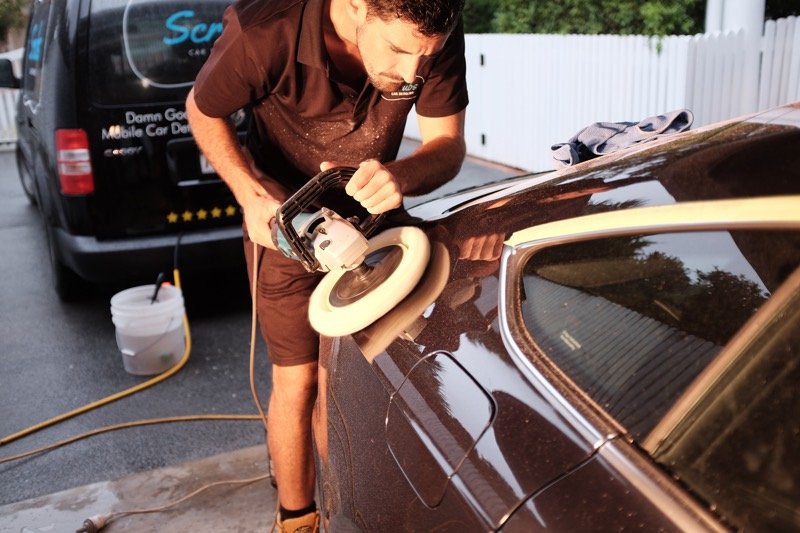 Professional Car Detailing
Scrubs is a mobile car detailing service providing a full interior and exterior detailing, with packages to suit all budgets. Our packages start with what we describe as a mini detail.
This would be comparable to deluxe or full details at wash cafe's. We believe that 'car detailing' and 'car washing' are separate objectives. The attention to detail in our service requires a minimum time frame of approx. 1½ hrs for an inside and out car clean.
We believe that a car detail is a comprehensive package.
f you are unsure if something is included just ask us, chances are it probably is!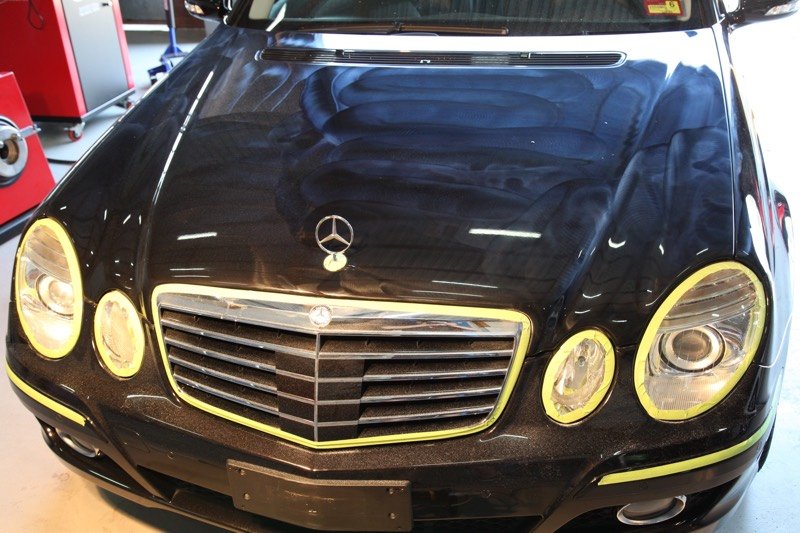 We also understand that everybody has different budgets and goals for a good car detail that's why we are happy to develop a unique package for your individual needs. If you don't require the engine bay cleaned or want a protective sealant applied, we are happy to mix and match, so you get the best car detail for your individual needs and requirements.
Customer Reviews
Reviews from happy Scrubs customers.

Ginevra Jarmaine
Fairfield
★★★★★
Scrubs provided a great pre-sale detail on my car. They were efficient and friendly, and delivered a high quality job at a great price! I'd recommend them to anyone wanting to give their car a little bit of TLC!

Mathhew
Boondall
★★★★★
Scrubs Car Detailing is a top-rate business and I am so glad I trusted them with my car. John was friendly and through explaining everything on the phone, I knew exactly what I needed after talking to him. They were very flexible with scheduling and agreed on a time that worked best for me.

Christie Versluys
Graceville
★★★★★
John was very helpful – as I had concrete all over my car. In addition to removing this he did a full detail inside and out. Great communication, good pricing and most importantly an excellent job. I will definitely have Scrub's detail my car again in the future.
Paint looking a bit faded or dull?
Bring a new life to your car through the talented team at Scrubs, without having to pay the earth. We have the capacity and equipment to make your car shine. Not sure we can help your situation? Check our paint correction page for more info, and feel free to bring us a challenge, you'll be surprised at what we can achieve!
No dramas in sorting out your paintwork, we are expert paint correction specialists and can safely polish all automotive finishes. Being a fully mobile service we can professionally machine polish your car anywhere in Brisbane and Gold Coast.
Our comprehensive in-house training program ensure our detailers use industry best practice techniques to bring back that mirror finish.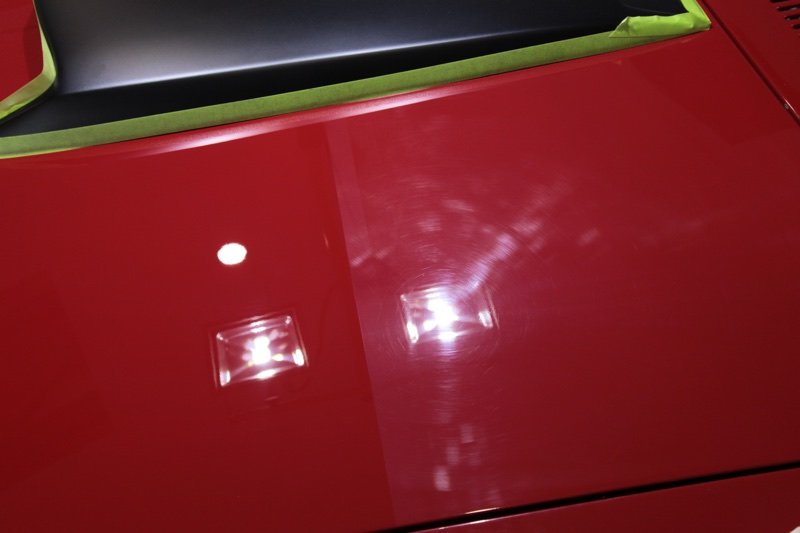 Using a combination of rotary and random orbital machine polishers you can rely on Scrubs to produce a brilliant shine with the peace of mind that you have south east Queensland's preferred mobile car detailers on the job.
Do you detail car interiors?
Yes, we sure do. In fact, we currently hold commercial contracts with insurance companies where we are trusted with restoring their valued customers interiors after claims.
Interior car detailing is often overlooked by many detailers but we pride ourselves on providing the best interior detail in Brisbane. Using commercial grade equipment and products we safely remove persistent stains and leave your interior looking new again.
Car interiors are almost impossible to clean properly without the correct equipment and we stock over 20 different chemicals to safely and effectively clean your car's interior plastics, fabric and leather.
We constantly hear horror stories where customers have had their console literally melted by inexperienced detailer using wheel cleaner on the dash. Don't worry though we offer professional interior detailing at your home or office and you will be surprised at just how good it will come up.
Among our list of services, we also offer a range of quality protective solutions for your paint, wheels, interior fabrics, leather and glass. The growth of protective sealants over the last few years has been overwhelming, with so many products offering a range of durability etc it can be quite confusing.
Paint Protection and the real-world benefits
In the hope of simplifying your decision whether or not you want paint protection or even interior protection, we have tried to spell it in layman terms.
Paint protection is a barrier between your paint and the environment, and is a worthwhile investment if you get a quality product. Dealership paint protection is generally an inferior product where they change the brand name every two years to avoid their warranty claims. It's pretty obvious dealerships compete fiercely on car base prices and then need to make their margins on the after sales add-ons, like over inflated "paint protection".
We are approved detailers of the Cquartz Professional car paint protection, and offer a professional service with application guaranteed. We offer car paint protection for both New and Used Cars, and you will find our pricing to be easily affordable and conveniently we come to you.
Why get interior car protection?
Interior car protection, is a unique chemical that is applied to internal fabrics ie seats, carpets and mats, and forms a flexible invisible barrier that will prevent spills penetrating in the fibre allowing a quick and convenient clean up.
Quality interior protection is relatively inexpensive these days and a worthwhile investment to increase the life of your car. (just avoid the backyard detailer with an aerosol can of scotchgard)
Scrubs has been mobile detailing around Brisbane for 9 years and Gold Coast since 2018, we pride ourselves on providing a top-class service with our personal guarantee that gives you reassurance that you don't get with big wash cafe companies.
For the best mobile car detailing in Brisbane and the Gold Coast you simply cannot go past Scrubs!
Does my car need a machine or hand polish?
We hear this a lot, and there is no simple answer.
It will greatly depend on the desired outcome, and the present condition of the paintwork.
Machine polishing aka 'Paint Correction' is where a cutting compound is used with a buffing machine to resurface the top layer of the paint, usually the clear coat. Therefore, paint correction is better suited for customers that require the best possible finish or permanent results. In contrast hand polishing is not technically polishing at all, due to its low abrasive formula it is classed as a synthetic sealant with cleaning properties.
Although incorrectly referred to as polish, hand 'waxing' has many benefits and is still a most popular option to our customers. Hand polishing/waxing offers a clean and protect solution all in one. It will still remove light imperfections with a cleaning action and at the same time leave a thick layer of protection. The boutique product we use leaves a very durable layer of sealant that leaves your paint shiny and luxurious, while at the same time masking small scratches. Hand polishing is best suited to cars with good condition paintwork, light coloured cars, and customer wishing to sell their car without the cost of professional paint correction.
Machine polishing on the other hand takes considerably more time to perform, one to three hours more to be precise. The results cannot be argued with, it is simply the best way to improve the appearance and more importantly value of your car.
Here at Scrubs we pride ourselves on following the industry best practise for car detailing, which includes all the steps in safe machine polishing.
Paint correction is best suited to customers with dark coloured cars, especially blacks, blues, and reds. Cars with swirls marks and deeper scratches will require a 'Cut n Polish', yes yet another name for what is now referred to as paint correction. Machine polishing is a delicate process of removing a small layer of paint and due care is essential.
If I could give any advice with choosing the business (if not us) to perform the work, please use a reputable detailer, although their prices may seem steep compared to the local car wash, the potential damage to your paint can be in the $1000's. Scrubs offers a mobile service throughout Brisbane and Gold Coast and we would love to correct your car paint. Check out our Paint Correction page for more info.